Welcome from Ruth and Mike!
Sharpe Engraving has over 20 years engraving experience and in that time has developed a highly professional engraving service for individuals and local sports clubs and organisations.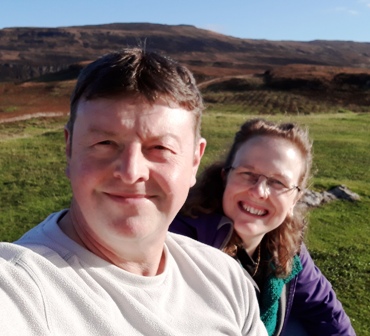 Ruth Sharpe and Mike Norton, who both run the business, are based in Kensaleyre, near Portree, which is an excellent location for offering a fast and flexible engraving service throughout the Skye, Raasay and Lochalsh area.
We offer traditional diamond-tip engraving and laser engraving. With both machines, we engrave a wide variety of materials, including glass, crystal, pewter, stainless steel, wood, acrylic and slate. We have the flexibility to personalise gifts, engrave trophies, create signs and produce awards.
We look forward to meeting you.
Gallery

Who are we?

How may we help you?