Our service to you
Quality
Whether we are using the diamond-tip engraver or the laser engraver for your engraving, where possible, we prefer to talk through with you about the details of your engraving – specifically, the wording, the layout and the typeface. We query and confirm any unusual spellings.
Where requ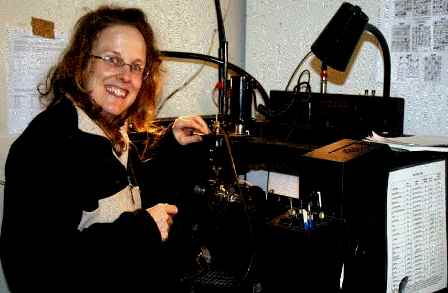 ired, we will produce a proof and send this to you prior to engraving for you to approve and return to us.
If we cannot speak with you face-to-face, we will confirm details by email or telephone or both.
Care and attention to detail are key to the professional service delivered by Sharpe Engraving.
Engraving turn around
Where we can fulfil an order from our own stock or if we are engraving an item supplied by you, we can normally engrave within 48 hours, including bottle engraving.
For specialised and customised items, we aim to fulfil orders within 10 days.
For items not kept in stock and for larger orders, a minimum of 10 days is required in order to allow for delivery of stock to us and for us then to do the engraving.
Sharpe Engraving will keep you informed of the progress of your order.
Delivery
From our workshop at Kensaleyre, Sharpe Engraving can deliver by arrangement to the following areas of Skye: Portree, Uig, Edinbane, Dunvegan and Staffin and surrounding areas.
Nationally, we deliver to all of the UK and will usually use Royal Mail and Parcel Force.
We will only charge you the cost of postage, charged to us at the Post Office.
Specialist items by may be sent by a different courier service.
Please allow extra time for delivery to and from the Isle of Skye.
Please be aware that Sharpe Engraving uses re-cycled packaging or if we use new packaging, we would ask you to recycle it and send it on to someone else.
A word on pricing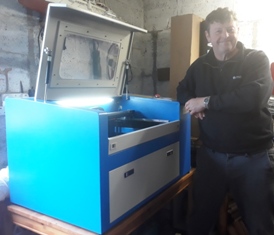 Many engravers offer 'free engraving', which usually means the cost of the engraving is 'hidden' in the price paid.
However, engraving has a value like all other goods and services – in fact, it is and has a very skilled value.
Consequently, Sharpe Engraving prefers to show you how our prices are calculated, with a separate engraving price and a separate price for each item.
It is usually possible to offer discounts on larger orders.
Gallery

Who are we?

How may we help you?